We are delighted to introduce Sarah of SVS Concierge. Sarah offers a comprehensive concierge service to help you plan the perfect event in Dublin or Cambridge. Sarah also is part of our team here at #irishweddingchat and curates our Instagram. So, we were over the moon to be able to have her on has our Featured Business.
SVS Concierge steps to success for planning your Dublin trip or Special Occasion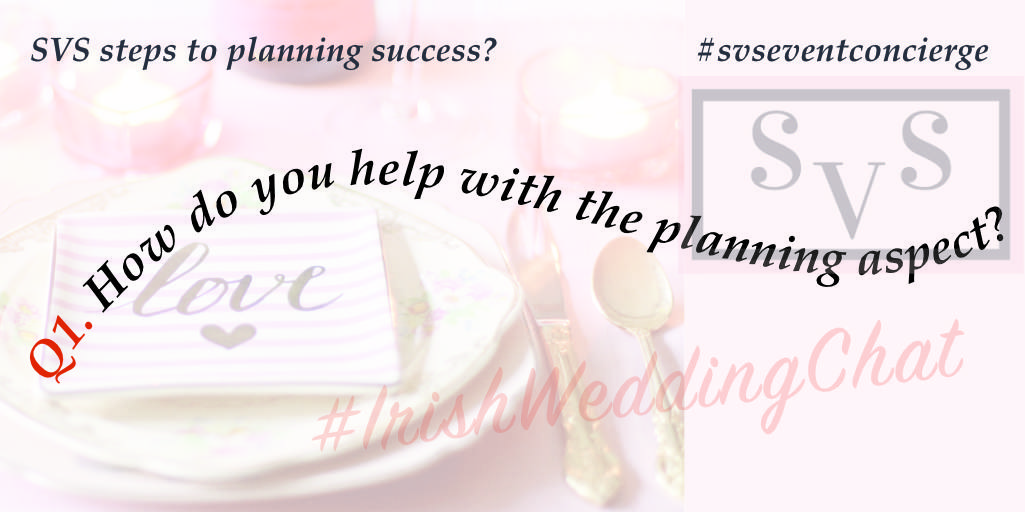 1) How do you help with the planning aspect?
We help our clients to create their perfect trip or occasion in a way that best fits their needs working with them to bring their vision to life. We make it easy for our clients to source the requirements for their needs and most of all enjoy their celebration or trip to the fullest! We offer Supplier sourcing for all your special occasion needs across Dublin and Cambridge and a dedicated Dublin concierge service to help you experience the best that Dublin's fair city has to offer.
Whether you need a helping hand or a fully bespoke tailored experience SVS Concierge have you covered so you can create your trip or occasion your way.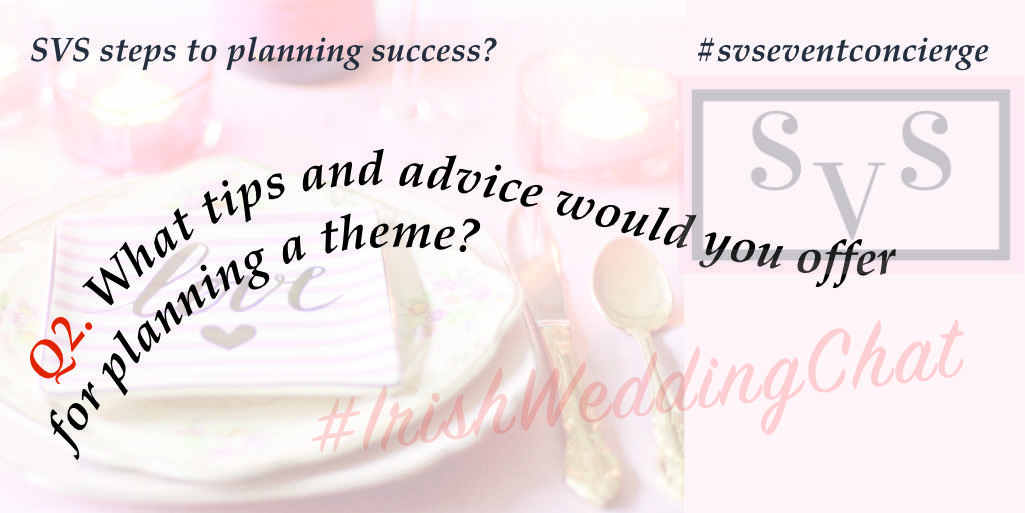 2) What tips and advice would you offer for planning a theme?
Coming up with your theme can be tricky so keep the theme simple and effective with a base colour scheme and use little touches and unique finishes to bring it to life enabling you to create beautiful and interesting details and focal points making your event stand out from the crowd. Breakdown your planning into relevant sections with a separate section for your budget requirements and create a mood board to help you brainstorm and visualise this! We also have a handy downloadable 10 steps to theme planning success guide and quick step planner available purchase – email or DM us for more info!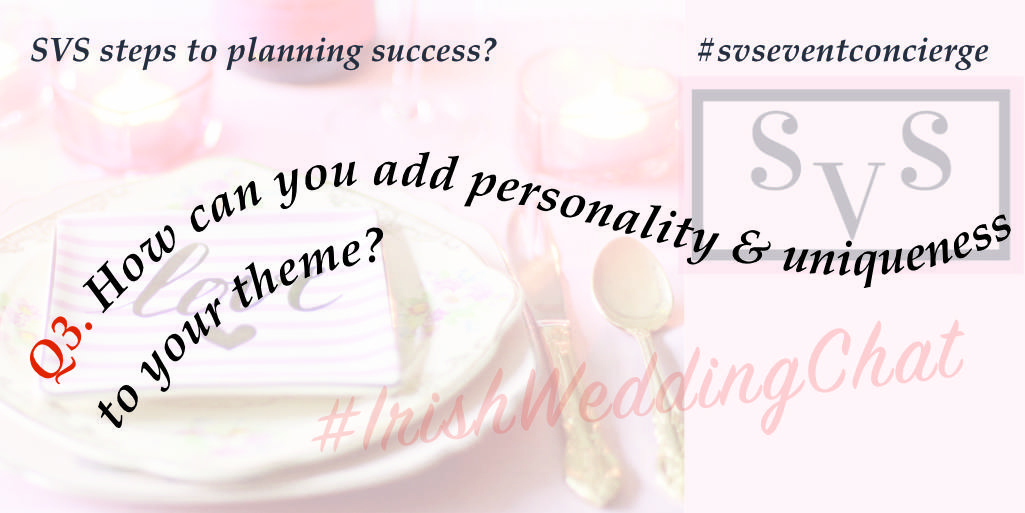 3) How can you add personality and uniqueness to your theme?

It's the little details at an event that your guests appreciate and want to post on their Instagram pages, there are lots of ways to bring your theme together with interesting details such as personalised place settings, table gifts for your guests or even themed beverages to tie in with your event and colour scheme.
It's the little touches that help make it memorable and leave a lasting impression. Focus on signature details and areas where you can create a focal point keeping them related to the theme. Quirky details like selfie props, personalized signage, drinks tags and goody bags or gifts are all great ways to add personality and fun into your event.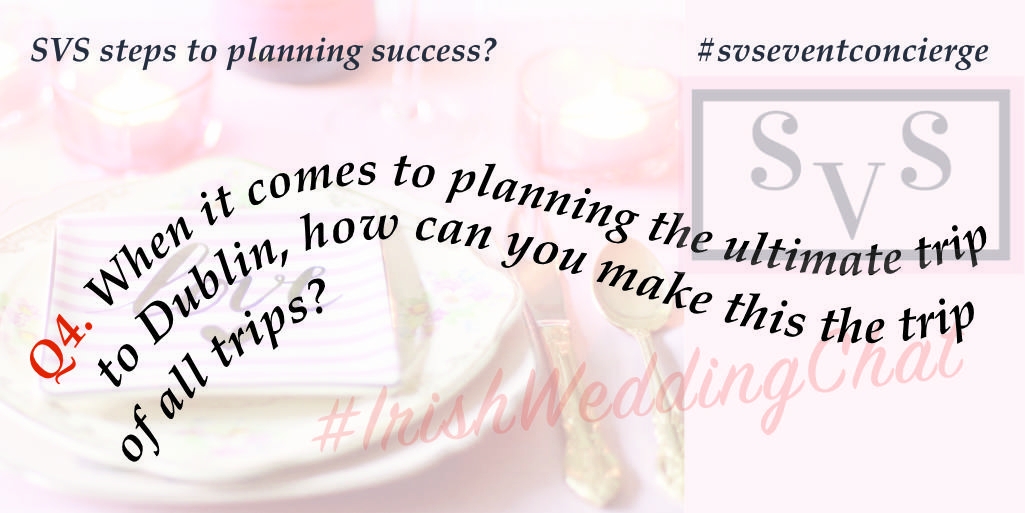 4) When it comes to planning the ultimate trip to Dublin, how can you make this the trip of all trips?

For us, Dublin is not just a primary location for our business and our services it is also our passion and our second home! We have extensive personal knowledge of the city and a huge range of fabulous contacts that we have built fantastic relationships with.
SVS Concierge offers a fully bespoke tailored service where everything is based on your requirements. And, work with you to create your trip or occasion your way and deliver something truly special.
We want to show you the best that Dublin has to offer and add all the special little touches to make it unique and memorable. And, can create your very own bespoke guidebook specific to your trip or we have a range of handy go -to Dublin guides available to purchase to – Email or DM us for more info!

Whether it is your first trip to Dublin or not, we guarantee it won't be your last. Let SVS Concierge take you on a Dublin journey built for you that you will never forget!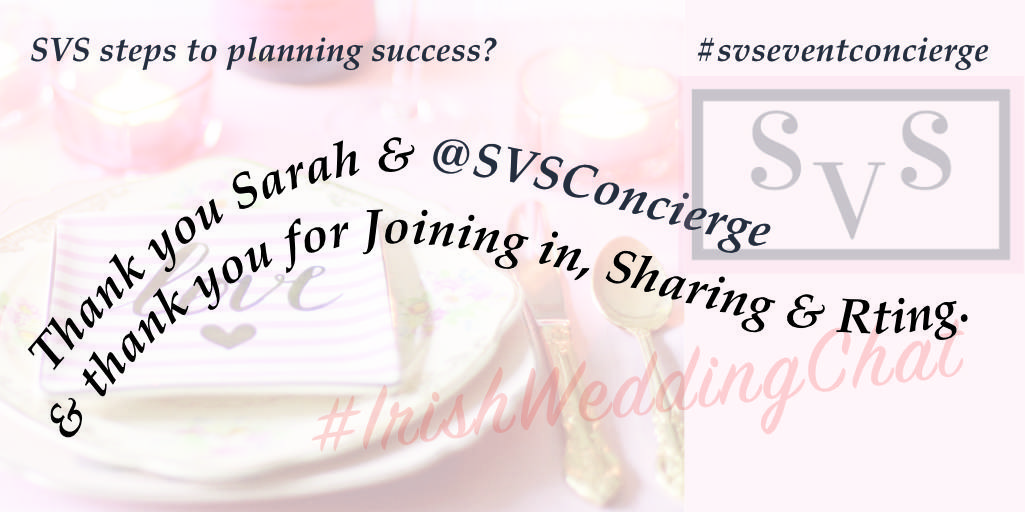 Enjoyed learning about Sarah's wonderful concierge service. Hope you did too.
Feel free to join us on our Twitter Hour every Wednesday's from 8pm until 9pm. And, chat with our fabulous suppliers while they showcase their gifts, flowers, outfits, cars and so much more. Would you like to be our Featured Wedding Business? Contact us for more details.